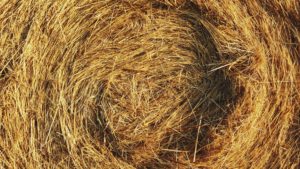 There is a saying that goes like this; "The hay's in the barn."
Farmers in the midwest say that to mean that the work has been done. Every chore, every day has gone into the completion of a major task. Hundreds of hours of work, tears, and laughter all go into a focused effort that means a great deal to those involved. Yes, the hay is in the barn.
Those things done half-ass or not done at all will all hurt the final grade. The details followed will strengthen the cause. One thing we know for sure is that nothing can be done now. The work is done and the hay is in the barn. What's done is done.
In my world, I talk with coaches about the importance of each day of work and the details that must be involved. Your preparation is like putting points up on the board days prior to tip off. Conversely, a poor focus, effort, and attention to detail can lead to a disappointment come Friday night.
There is no magic wand you use on a team that has given an average effort in preparation for a big Friday night game. The coach must accept that his team is essentially a representation of what he has allowed, good or bad, during the week. Once the referees toss up the jump ball there's no going back. In basketball, your past preparation will dictate your future success. As the leader of your team on the sideline, remember, Friday night should be no surprise.